Park & Ride Innsbruck
Leave your car at the Olympiaworld Grounds, WIFI or Hafen and enjoy a comfortable bus ride to the city.
A ticket costs 18 euros. It is valid for 1-5 persons*, Monday through Sunday, 6:00 am - 0:00 am on all core zone lines of the IVB Innsbruck except line TS.
* In case several persons use one ticket, they must travel together as a group. The price and travel regulations of the IVB apply.
Your 10 steps to more mobility:
1. Take a parking ticket
2. Park your car
3. Insert parking ticket into ticket machine
4. Press the P&R key
5. Pay for your IVB-P&R ticket
6. Take your IVB-P&R ticket to IVB bus/tram stop
7. You're mobile on all lines of IVB in Innsbruck (core zone)
8. Return to your car
9. At the exit barrier, insert your IVB-P&R ticket
10. See you soon!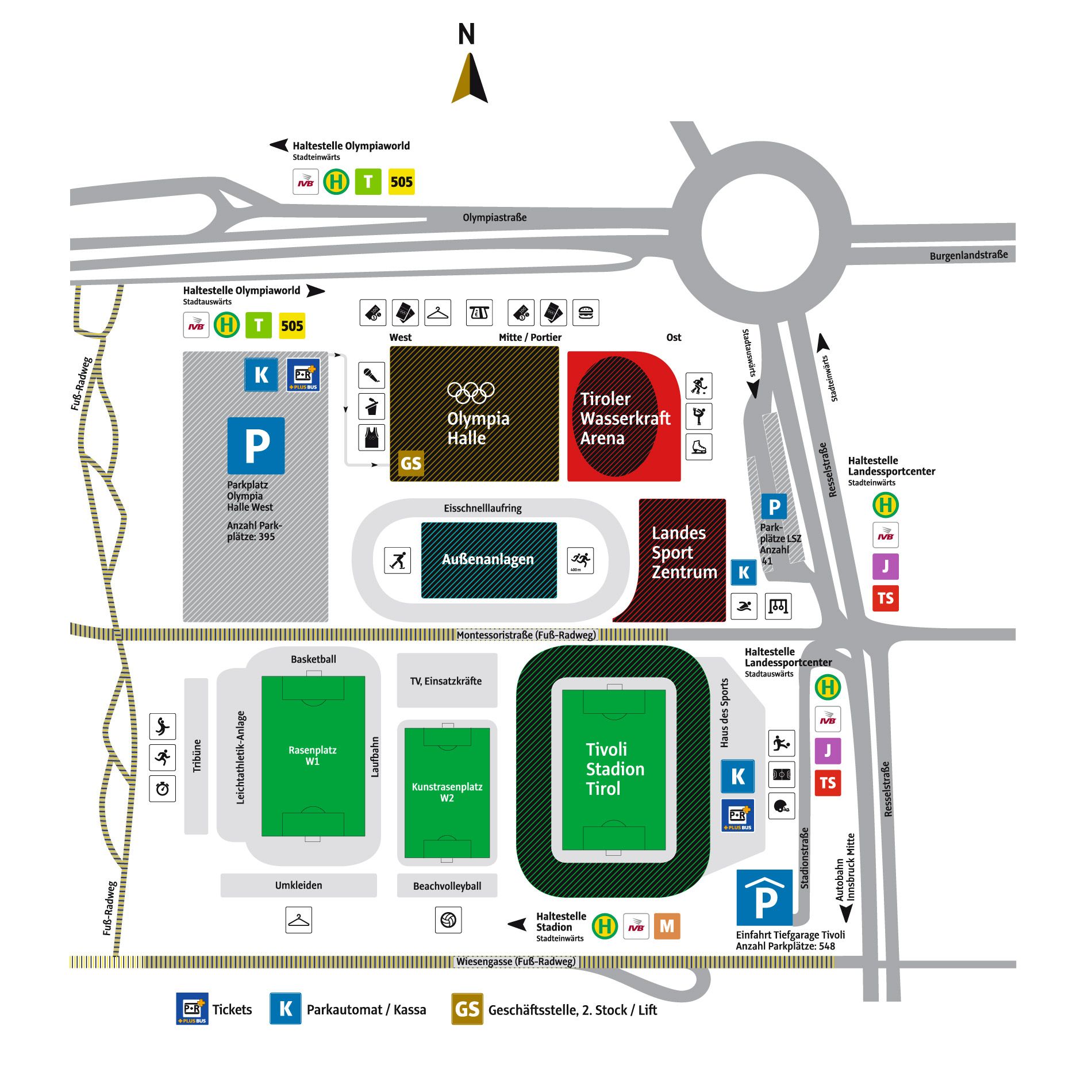 Your 5 steps to more mobility at WIFI:
1. Drive in, take a coin, park your car
2. Insert coin into ticket machine and select your IVB-P&R ticket
3. Take your coin and use the payment receipt as your IVB ticket
4. You're mobile on all lines of IVB in Innsbruck (core zone)
5. When you return, drive out at the barrier exit
Your 5 steps to more mobility at Hafen:
1. Take an IVB-P&R ticket and pay for it
2. Park your car
3. Place upper ticket segment visibly in car (dashboard)
4. Take along the lower half of the ticket, it is valid as an IVB ticket
5. You're mobile on all lines of IVB in Innsbruck (core zone)